5 Best Issue Tracking Software In 2023
Tech Target Media, 1 month ago
7 min

read
105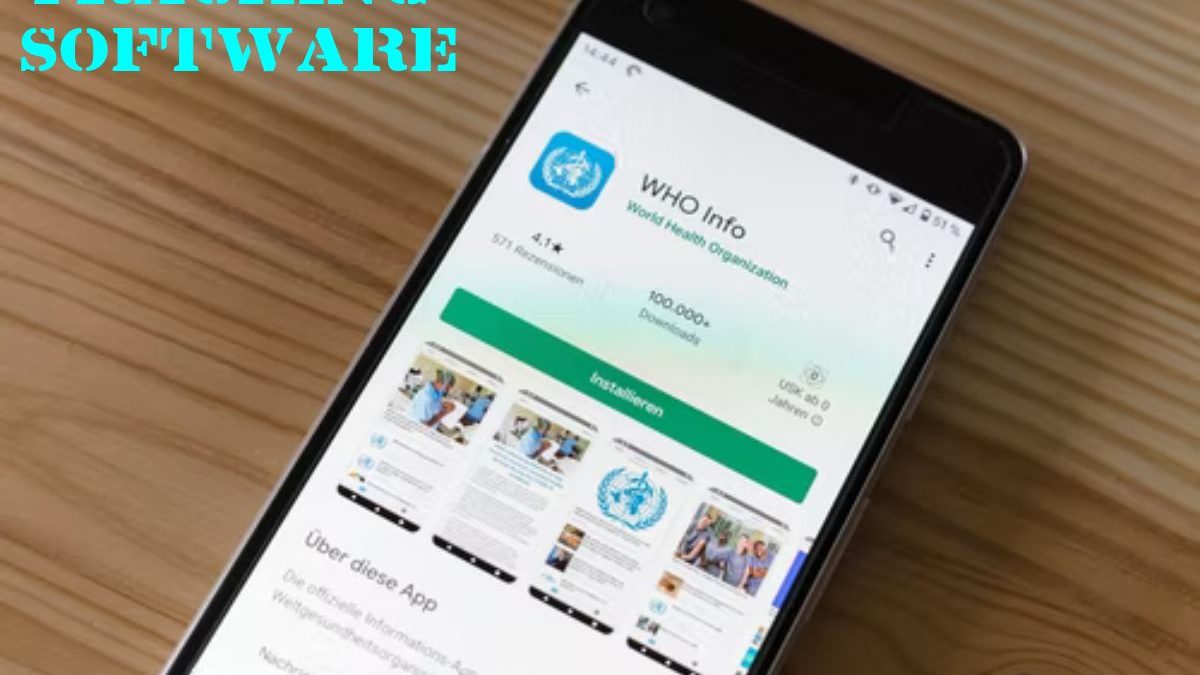 Introduction
Tracking software: you cannot ignore that your customers will have complaints while using your products and services, no matter how amazing they are.
Your clients will first do when they have problems using products to contact your customer service to report the problem.
Imagine that you receive around a hundred customer complaints on various topics every day. What a nightmare, isn't it?!
Even if you have enough customer service representatives, the sheer volume of complaints can be difficult to control and manage.
This is where issue tracking software can step in and save the day! They are designed to help you understand and efficiently manage issues from start to finish, so you can resolve problems quickly while maintaining a smooth workflow.
If you're overwhelmed with customer inquiries but don't know what issue tracking software is, then you've come to the right place!
In this blog, we explain what issue tracking software is, why it's important, and provide a list of some of the best out there.
What Is An Issue Tracking Software?
Issue tracking software is an application that lets you monitor, track, and record the progress of each customer ticket or issue in your inbox from start to finish.
All issues are logged into a central system each time customers report them. This means that monitoring begins when a customer says a point and ends when it is resolved, and the customer provides feedback on the service received.
With powerful issue tracking software, you can: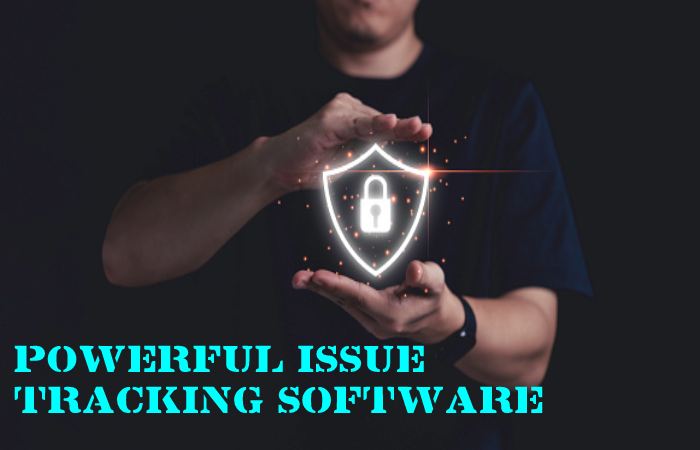 Automatically route issues to the right teams
Use dashboards to manage customer issues
Track resolution of all reported issues
Capture customer feedback on your service
Effective issue tracking software prioritizes customer issues, ensuring no customer requests are overlooked and service cases are completed on time.
Why Do You Want An Issue Tracking Software?
Here are some of the main benefits of using issue tracking software:
1. Provides Omnichannel Support
Issue tracking software allows you to make an omnichannel experience for your customers by using different sources of communication channels like email, social media, live chat, phone and more. This means your customers can communicate with you about their issues through their preferred channels.
2. Comes with Collaboration Features
Issue tracking software allows you to streamline and improve communication within your team. It includes collaboration features that will enable you and your teammates to work together in real-time. It ensures that multiple groups can work on an issue simultaneously and ensure that problems are resolved effectively and efficiently
3. Supports Automation
The best thing about issue tracking software is that you can say goodbye to the manual work that comes with solving customer issues with robotics features.
With this software, you can allot your tasks, organize and order issues, and answer frequently asked questions. This helps save time and improve overall productivity.
4. Offers Various App Integrations
An amazing mouth of issue tracking software is that it offers the ability to integrate with other service support applications and tools like CRM platforms, customer service software, and more. This means you can centralize all your data in one place, increasing efficiency, transparency and belief inside the organization.
5. Comes with Reporting and Analytics
Since most issue tracking software derives from reporting and analytics, you can track your team's progress and identify areas that need improvement. The dashboard feature and visualizations also help analyze performance and insights into team progress.
The software also allows you to set goals and benchmarks that you want your team to achieve, which they can refer to evaluate their performance using the built-in analytics. This will help you to improve your service to your customers continuously.
In short, issue tracking software keeps things running smoothly, keeps bugs at bay, and makes customer service simple and easy for everyone involved. Need we say more about the position of using issue tracking software.
List Of Issue Tracking Software
1. Jira
Let's start this list with Jira, one of the oldest bug and issue tracking software globally. Atlassian developed it to report, track, and detail all bugs and actions taken before, during, and after the development of an application.
Jira helps with internal bug tracking. You can report issues by creating and submitting them in the software or importing them from different sources like CSV, Excel or other issue tracking tools like Redmine or Bugzilla.
Jira's project management capabilities allow you to plan, track, and review ongoing and completed debugging initiatives within the database. It also offers boards to help you create sprint plans, stories, issues, and assign tasks. And what's more? Jira allows you to take screenshots of identified software errors or defects.
2. Backlog
Backlog is an all-in-one working project management software loaded with bug and issue tracking solutions. It allows you to detect bugs and visually manage your product development from start to finish.
Backlog follows a four-step process for resolving software issues. In the capture process, you can document when and where the problem occurred; categorize issues according to urgency in the prioritization process and assign them to the team; in the follow-up phase, the tasks can be commented on updates; and in the startup phase, you can share resolutions within the tool.
Some other backlog features include task management, version control, Kanban-style boards, Gantt charts, backlog charts, file sharing, custom statuses, and more. It derives from built-in Git and SVN repositories. Also, it is available for iOS and Android devices.
3. LiveAgent
Next, we have LiveAgent, a feature-rich helpdesk and ticket management software that analyzes new problematic traffic and provides highly efficient customer support. It's perfect for small to medium-sized e-commerce, SaaS, insurance, creations and more.
LiveAgent has a brilliant issue tracking solution that lets you track issues from when they are raised until solutions are deployed. It offers you a central platform to see all your tickets and incoming messages. It also creates reports and lets you check the progress of issues anytime, anywhere.
Additional LiveAgent features include live chat, phone support, API, support portal, billing management systems, and social media integrations. And what's more? You have 24/7 access to their services.
4. Zoho Bug Tracker
Zoho Bug Tracker is a brilliant bug and issue tracking software with inclusive helpdesk solutions. It allows you to record and track issues and advises you when issues are submitted and information is made.
With Zoho Bug Tracker, you can make a custom interface to meet your team's needs, customize your workflows to meet customer needs, and visualize and track issues on a Kanban board.
Zoho Bug Tracker allows you to communicate seamlessly through a unified platform where you can manage all your support requests via email, chat, social media, phone and other web forms.
In addition, you can use this software to automate workflows, create assignment rules, set various SLAs, provide detailed analysis and reports, and much more.
5.     HappyFox
HappyFox is customer issue tracking software that helps organize customer tickets by category, urgency, and progress. It allows you to review your customer feedback via dashboards and reports and handle support requests the way customers want.
With HappyFox's automated follow-up features, you can easily streamline repetitive tasks like assigning support issues to members and updating ticket statuses, creating a seamless ticket resolution workflow.
You can trust on HappyFox's agent scheduling system to naturally schedule agents based on the number of issues reported and leverage their seamless issue routing system to prevent common and recurring problems from reoccurring.
HappyFox too has a knowledge base and self-service entrance that you can use to search for specific issues and in-depth articles to gain a deeper understanding of the issues to remain solved. Also, it has a community forum feature that allows you to collaborate with external parties to fix the error faster.
Conclusion
You can deliver great results, improve performance, and build a reputation for exceptional customer service with the right software.
In this blog, we have compiled a list of some of the best issue tracking software available on the market to help you efficiently manage, track and resolve all customer issues and prevent them from reoccurring.
All you take to do is carefully consider your business needs. And choose issue-tracking software that will help you improve your workflow without draining your financial resources. All the best!
Related posts